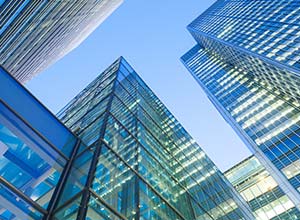 AMBITIOUS POLICY OF CONTINUOUS IMPROVEMENT
The partners and customers of Roowin must reach high quality standards, and follow an increasingly demanding lawful framework. In order to take up this challenge and still raise the level of its services towards excellence, Roowin is committed to an ambitious policy of continuous improvement.
Thanks to the development of an integrated management system and a dynamic step of certification, Roowin brings an exhaustive response to every regulation and/or certification concerning all the facets of its activity
HYGIENE AND SAFETY
Safety is a strong requirement for Roowin. To establish practices suitable to ensure the safety of each one and to go beyond the lawful obligations, the company started to work on obtaining the OHSAS 18001 approval.
ENVIRONMENT
Today any kind of production must be environmentally friendly as much as possible.It does influence the management of waste, effluents, vapours, noise… Roowin, eager to be, in this field also, at a recognised level of quality, is engaged in ISO 14001 Certification.
GMP
The requirement of the drug design process imposes to be supported by reliable partners of quality.
For the synthesis of active pharmaceutical ingredients, the GMP rules (Good Manufacturing Practices) ensure the quality of the synthesized product, and its absolute traceability.
Within this framework, the customers of GMP synthesis elect a company expert in GMP audits, to check the conformity of Roowin's procedures and equipments to this reference frame.
Each process of synthesis is duly described before any implementation, and each stage documented and checked in an exhaustive way. At the end of the synthesis, the final batch file includes the results of analysis of the raw materials, of the intermediates and the complete analysis of the final molecule. The GMP procedures also impose high standards for the purity of the obtained products and the quality of the analysis.
All the Roowin teams ( laboratories, kilo lab, pilot plant and production workshop) are used to work following these strong requirements.
As for ISO 9001, GMP guidelines form a system of continuous improvement .
ANALYSIS
Taking similar action to the GMP procedures, Roowin strictly follows regulatory requirements related to analytical methods with the following guidelines:
. GMP
. BPF / BPL
. International Conference on Harmonisation
in order to guarantee accordance of the results with the request of the customers.
As a consequence, Roowin is very cautious in qualifying, maintaining analytical apparatus and training its co-workers. Developed methods are validated or transfered following guidelines of ICH Q7.
When needed, Roowin also carries out standardized methods from European and US Pharmacopea.
Roowin aims to get the COFRAC ISO 17025 certification in the future (approved lab for calibration of apparatus and standardized tests).
RESEARCH SUBSIDIES
The French government decided to subsidize research activity performed by accredited organizations like Roowin. 30% of research expenses can be recovered at the end of the fiscal year. Special rates are available for companies that did not take advantage of this opportunity during the last 5 years.
Research projects conducted by Roowin can give you access to this financial support, which is not limited to French companies.
ROOWIN
Roowin will at the AFSSI Connections from 2 July to 3 July. This trip will allow to explore [...]
ROOWIN
Within the framework of our strong development, Roowin is actively looking for many jobs: 2 Organic chemical Engineer/PhD 2 Kilolab/process [...]
ROOWIN
Roowin will be in Japan from 26th of October 2015 to 30th of October 2015. This trip is the first [...]
ROOWIN
Roowin will be in San Diego based area from 12th of October to 16th of October. This trip will [...]